Kim Kardashian took time away from counting her divorce money on wednesday to help feed the homeless.
We must give legitimate props to the reality star, Jennifer Love Hewitt, Zoe Saldana and others for the charitable endeavor, as they served Thanksgiving meals to the those less fortunate on behalf of the Los Angeles Mission.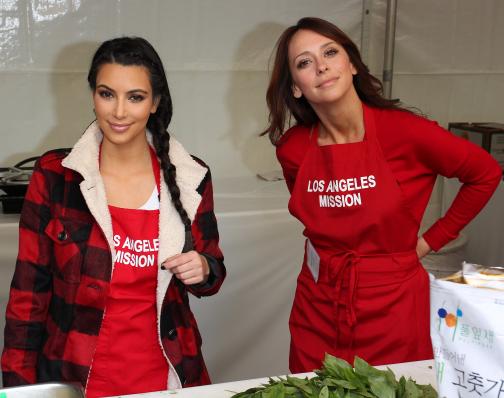 Kim, who has remained mostly quiet - with the exception of the occasional blog post - since splitting from Kris Humphries Tweeted afterward about the "many kindhearted people" she met while volunteering and added that "their goal is to feed 120,000 people by the end of the year... Every one of us can do something small that will make a huge difference to someone else.
She's right. Visit
Feed LA Now
to donate to this cause.