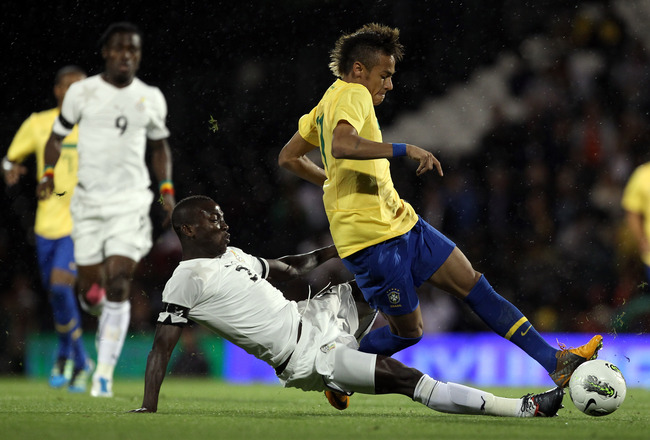 The transfer window closed less than three weeks ago with a flurry of activity in the final hours of August 31. But ever since the day passed, the rumour mill has been running non-stop.
That's because in world football, the rumour mill never really shuts down. Like it or not, transfer gossip is part of the modern game—and unlike each league across the world, there's never really an offseason.
If there is something of a slow time in the world football transfer league, it would be now. Clubs across the world are evaluating the players they bought and trying to figure out how to fill the holes they created by selling others.
By rule, no transfers can be completed until January, but now is the time clubs start to identify targets. And once January gets here, most clubs will be as eager to buy and sell as they were in August.
That means that for now, we have a bunch of potential transfers to talk about and plenty of transfers to contemplate.
It seems almost inevitable that some players will move to a new club in January. Santos forward Neymar is perhaps the hottest name in the transfer league this month, with Real Madrid reportedly trying to work out a deal.
And in Europe, talented young players like Mario Götze, Eden Hazard and others seem to be on the watch list of every big-money team on the continent.
They might find a new club in January. They might not. But it's going to be fun to speculate.
1. Neymar, Santos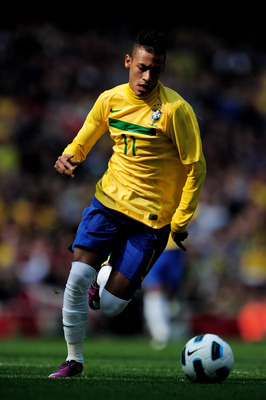 Linked to:
Real Madrid
Neymar is perhaps the most sought-after young player in world football today. The 19-year-old Brazilian is widely expected to become his country's next big star, and one of world football's biggest clubs is acting accordingly.
The latest
reports
have Neymar denying that a move to Real Madrid is already in place. Neymar apparently visited a Brazilian hospital last week, setting off
rumours
that he was having a medical before his move to Real Madrid.
Not so, said Neymar.
"I have been sold like 30 times," Neymar is quoted as saying by Lancenet. "There is no truth to that, I am a player of Santos and I will stay here to play at the club's centenary.

That is all speculation, there is no deal."

Neymar confirmed he was at Hospital Sao Luiz on Friday, but guaranteed it had nothing to do with a potential move to the Santiago Bernabeu.

"I went to the hospital to solve a personal problem," he explained.
No word yet on that personal problem but with this situation, nothing seems definite. Some stories have him signing immediately, while others say he'll move next summer.
What seems certain is this: Neymar will sign with a big club sooner than later. And January seems like as good a time as any.
2. Mario Götze, Borussia Dortmund
Linked to:
Manchester United, Arsenal
Hailed at the age of 18 as one of the
best talents
Germany has ever had, Mario Götze appears to be one of Europe's up-and-coming stars.
He currently plays for Borussia Dortmund, but Manchester United were
reportedly
interested in signing him during the previous transfer window. Other reports linked Arsenal to Götze, and it seems likely that he'll be on the move sometime soon.
3. Eden Hazard, Lille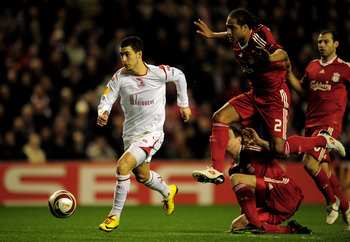 Linked to:
Arsenal, Liverpool
Arsenal was
reportedly
interested in Eden Hazard, the 20-year-old Belgian midfielder, during the previous transfer window.
Other
reports
from around this time last year had him moving to Liverpool in January 2011.
It didn't happen then, but who's to say it won't this time around?
4. Marek Hamsik, Napoli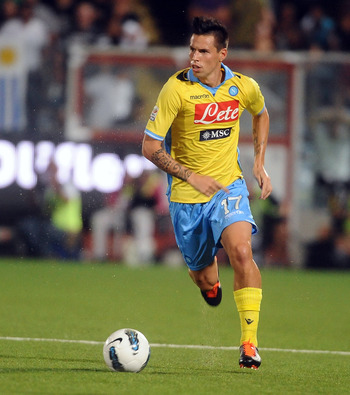 Linked to:
Manchester United, AC Milan, PSG
Slovakian Marek Hamsik was
linked
last spring to a move to Manchester United.
During the summer, it was
AC Milan
.
This month, it's
Paris Saint-Germain
.
Which one will it be? Stay tuned until January.
5. Gary Cahill, Bolton Wanderers
Linked to:
Arsenal, Tottenham Hotspur, Barcelona
Arsenal and Tottenham Hotspur reportedly both tried to sign the English defender during the transfer window but
fell short
of Bolton's monetary evaluation of the player.
Now, new
reports
link him to Barcelona.
The Barcelona reports seem a bit out there, but a move to either Spurs or Arsenal would make a lot of sense for a player with ambitions of establishing himself permanently with the English national team
6. David Beckham, LA Galaxy
Linked to:
QPR, PSG
David Beckham
's mega-contract with the Los Angeles Galaxy runs out at the end of the current MLS season, and Beckham apparently wants to play top-flight football again.
Queens Park Rangers seem to be the front-runners, with
reports
saying he'll move in January.
And here's a report
linking
him to Paris Saint-Germain.
It's very likely that Beckham will go somewhere, since his contract runs out at the end of the season. A return to England seems most likely to us.
7. Fernando Torres, Chelsea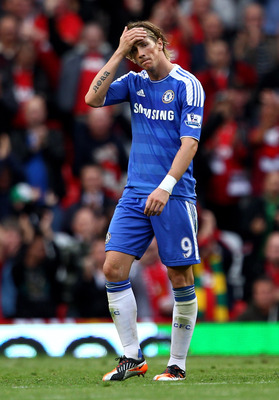 Linked to:
AC Milan
Let's be honest here:
Fernando Torres
has been a disaster at Chelsea.
Sure, he scored in Chelsea's 3-1 loss to Manchester United on Sunday, but in a move more in line with his overall form with the club, he also shot wide on an open goal late in the second half.
And that came after he already alienated his teammates by calling them
old and slow
.
Anyway, reports are now
linking
him to a move to AC Milan.
Despite his goal this past weekend, it's looking like Torres is pretty much done at Chelsea.
8. Robinho, AC Milan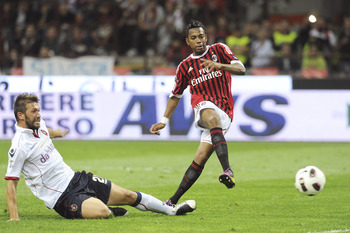 Linked to:
Chelsea
That same
report
that linked Fernando Torres to Milan had Manchester City outcast
Robinho
heading back to England as part of an exchange deal.
That seems like a bit of stretch, but an England return for Robinho probably isn't out of the question. And as they always say in world football, never say never.
9. Christian Eriksen, Ajax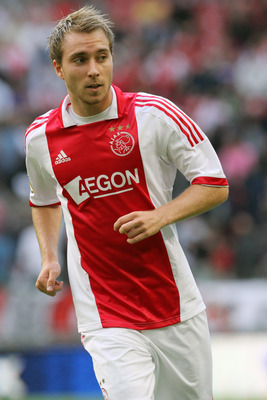 Linked to:
Liverpool, AC Milan
Christian Eriksen is another of Europe's exciting young talents. Still just 19 years old, he earned the Dutch league's
player-of-the-year award
last term while playing for Ajax.
Now he's being
linked
to Liverpool and AC Milan. Apparently the two are battling for his signature, which makes us think a move will happen soon.
Maybe even in January.
10. Carlos Tevez, Manchester City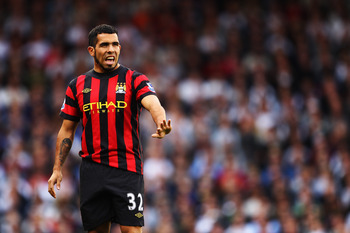 Linked to:
Everyone
At the end of the previous transfer window, Carlos Tevez
admitted
he'd have to stay with Manchester City for a while longer.
We're not convinced that means past January. Tevez is clearly unhappy at Manchester City and wants a move elsewhere.
Arsenal
reportedly
wanted to swap him for Samir Nasri but a move never materialized.
Italy has also been
mentioned
as a potential destination.
Who knows? All we really know is that Tevez will probably leave Manchester City sooner than later.
11. Luka Modric, Tottenham Hotspur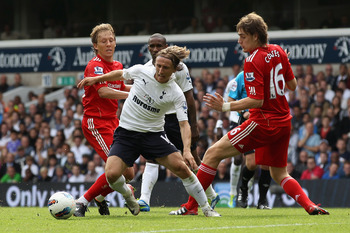 Linked to:
Chelsea, Chelsea and Chelsea. And, oh yeah, Chelsea.
Tottenham Hotspur managed to hold onto Luka Modric during the previous transfer window, but speculation has already started up again on his rumoured move to Chelsea.
And the speculation has been stoked by one of his own teammates.
Tottenham's Jermain Defoe
told TalkSport
he expects to hear the rumours again in January. Well, that's got to be comforting to nervous Spurs' fans.
"There's always speculation, it's part and parcel of the game, and it will start again in January" Defoe told TalkSport. "We just wanted the window to close, and he's here now and that's that. He's just got to be professional. You can't go into games sulking because you'll get found out and let the team down.

"But Luka's a good professional and, if you didn't know there was speculation about him going and you saw him about the place, you'd never know.

"He's been good. In pre-season, maybe other players would have said, 'I've got an injury and I don't want to play', but he didn't do that and I don't think there's many players who would have done that.

"Chelsea's a massive club and there was an opportunity for him but it didn't happen and now he's got to get on with playing football because he's a big player for us."
The verdict? This one has legs. Spurs held onto Modric this time, but if they don't let him go soon, they'll risk losing him for nothing when his contract expires.
12. Wesley Sneijder, Inter Milan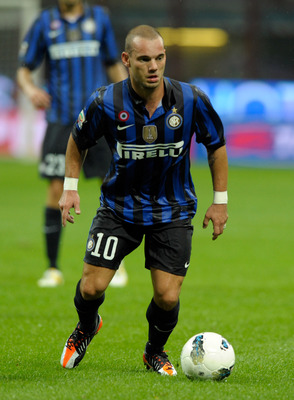 Linked to:
Manchester United
Wesley Sneijder and Manchester United played their game of cat-and-mouse all summer. At one point, several media outlets were
reporting
that Sneijder had actually signed with the Red Devils, but the transfer never happened.
Look for the speculation to start back up throughout the autumn and into January.
13. Nicolas Anelka, Chelsea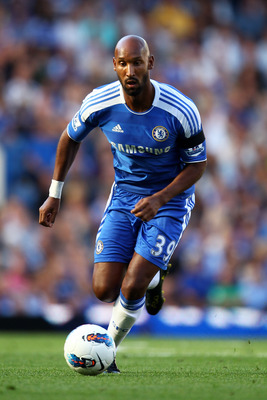 Linked to:
PSG
Nicolas Anelka earned the nickname "Le Sulk" for his antics in engineering a move from Arsenal back at the beginning of his career.
Now he's apparently at it again.
Anelka was linked during the summer to a move back to France. And this past weekend he
told
Chelsea manager Andre Villas-Boas he expects to quit the club in the summer.
Don't expect Chelsea to let him go for free in the summer when they could sell him in January.
14. Dimitar Berbatov, Manchester United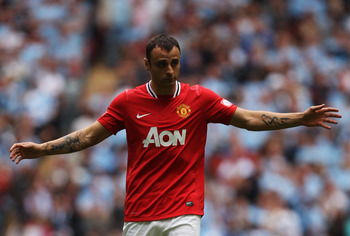 Linked to:
Inter Milan, Atletico Madrid, Bayern Munich, Newcastle United, Sevilla, Tottenham Hotspur
Dimitar Berbatov hasn't had many opportunities to play for Manchester United this season, and he's apparently trying to secure a move away from Old Trafford.
Metro.co.uk
reports
that the Bulgarian will demand a transfer in January despite manager Sir Alex Ferguson's claims that Berbatov is still in his plans. Metro lists Inter Milan, Atletico Madrid and Bayern Munich as possible destinations.
Berbatov has also been linked to
Newcastle
,
Sevilla
and
Spurs
.
15. Yann MVila, Rennes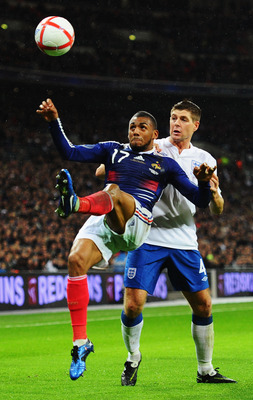 Linked to:
Arsenal
Arsenal was reportedly willing to offer a club-record £25 million to Rennes for midfielder Yann M'Vila.
The deal didn't work out, but after its disastrous start to the season Arsenal will almost surely be looking to make more signings in January.
16. Gareth Bale, Tottenham Hotspur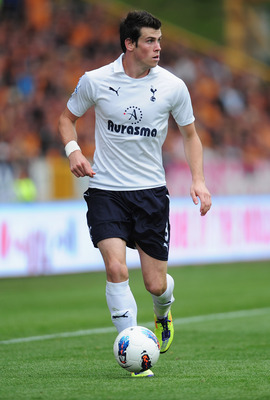 Linked to:
Manchester United, Barcelona
Gareth Bale was strongly linked to a move away from Tottenham during the previous window.
Now, though, reports suggest he's
satisfied
with Spurs' signings and is
ready
to commit his future to the club. In fact, says
SkySports
, he never actually wanted to move.
Color us unconvinced.
If a bigger club offers bigger money in January, expect Bale to take it.
17. Yoann Gourcuff, Lyon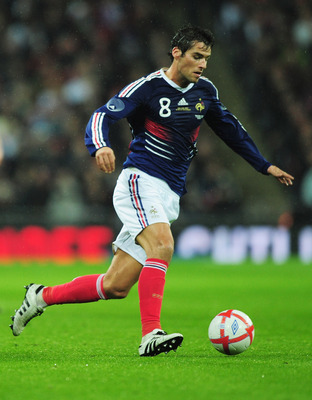 Linked to:
Manchester United, Arsenal
French midfielder Yoann Gourcuff made a name for himself at Rennes before moving to Serie A. Now back in France with Lyon, Gourcuff has been recovering from an ankle injury that kept him off transfer radars for much of the summer.
But he's a potential target of
Manchester United
and
Arsenal
, both of which could be active in January.
18. Chris Samba, Blackburn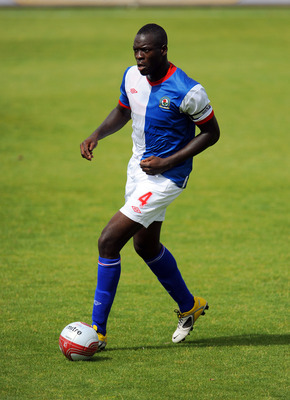 Linked to:
Arsenal
Blackburn's Chris Samba showed Arsenal what kind of defender it needs during Rovers' thrilling 4-3 victory Saturday.
And that's strangely appropriate, because Samba was
linked
to the Gunners during the summer.
19. Adam Johnson, Manchester City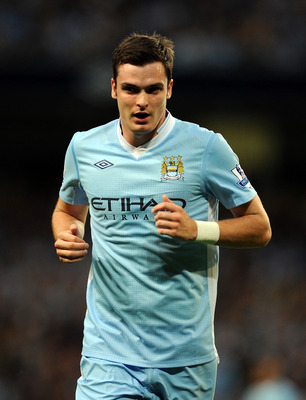 Linked to:
Everton
Johnson is another player who's had to deal with the competition for playing time at Manchester City.
After being mostly frozen out, it's likely he'll move to a new club soon. Everton has
reportedly
shown interest in the midfielder, who looks frighteningly similar to
Jason Street
from
Friday Night Lights
.
Hey, you never see them in the same room!
20. Ibrahim Afellay, Barcelona
Linked to:
Juventus, others
Playing time has been hard to come by for Barcelona's Ibrahim Afellay. And with all the competition for places in the squad, a move to a new club might be best.
Juventus
reportedly offered €8 million
during the transfer window but was rejected. If Afellay keeps missing out on playing time, expect a move soon.
21. Luis Suarez, Liverpool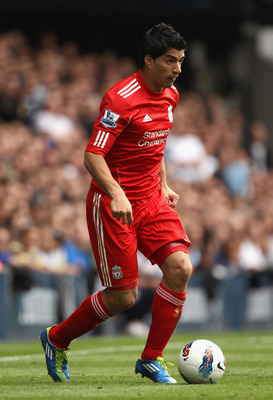 Linked to:
Real Madrid
Luis Suarez has been
linked
with a move to Real Madrid. Not every rumour makes sense, and this is one of them.
Suarez has been successful and Liverpool and doesn't seem unsettled at all.
But we all know that Real Madrid usually gets what it wants in the transfer market.
22. Sergio Busquets, Barcelona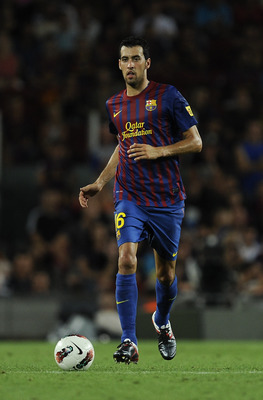 Linked to: Manchester City

This report says Manchester City is set to offer Barcelona £35 million for the services of Sergio Busquets.
It remains to be seen why Busquets would want to trade Barcelona for Manchester.

23. Aleksandar Kolarov, Manchester City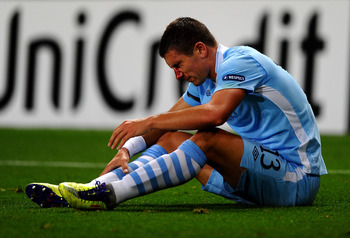 Linked to:
Juventus
Juventus could be busy in January.
In addition to Capdevila, Juventus is
reportedly
interested in out-of-favor Manchester City defender Aleksandar Kolarov.
Manchester City completed the purchase of left-back Gael Clichy in the summer for €8 million and the former Arsenal man has featured in all but one of Roberto Mancini's side's fixtures this season.

Juve were previously linked with Kolarov before City completed a deal believed to be around €17m for the 25-year-old.

Kolarov made 24 Premier League appearances for the Citizens last season, scoring one goal in the process.
24. Florent Malouda, Chelsea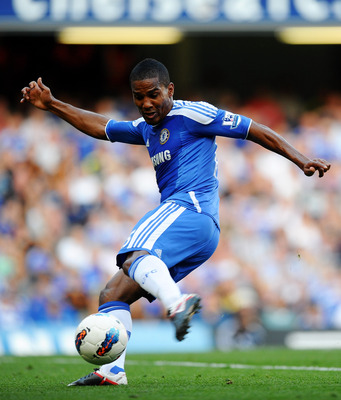 Linked to:
Bayern Munich
Chelsea is undergoing changes, with the
squad expecting
a major overhaul over the next season or two.
One player likely to be on the way out is winger Florent Malouda. FoxSports
says
Bayern Munich is lining up a January bid.
25. Salomon Kalou, Chelsea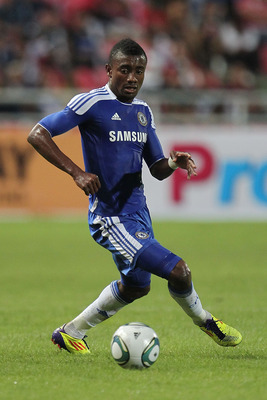 Linked to:
Lille
Salomon Kalou has fallen down the pecking order at Chelsea thanks to a bunch of new signings.
The Ivory Coast midfielder been
linked
with a move to Lille, and a January transfer could be possible