Vogue editor-in-chief Anna Wintour is reportedly "quietly but persuasively campaigning" to get the Duchess of Cambridge, Kate Middleton, on its cover.
Wintour has been reportedly trying to woo Middleton via photographer Mario Testino, who shot the royal couple's engagement photos back in 2010.
"Every magazine has been trying to get Kate Middleton, and many assume it will eventually be
Vogue
," a source tells
Page Six
. "But even with [
Vogue
's] Mario Testino relationship, it is not clear when this will happen, if at all."
"The Palace must approve it, and they are very protective of Kate."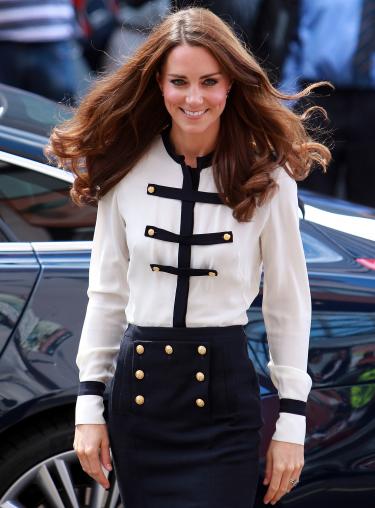 Vogue would surely love it, but is this happening anytime soon?
Sources close to the Duchess say there are no plans to put the 29-year-old on the cover of
Vogue
- or any magazine for that matter - anytime soon.
"The Duchess is approached by high profile publications on a regular basis, however there are no plans for photo shoots or interviews,"
the source says
.
Maybe they should try for Pippa Middleton as a consolation prize?
[Photo: WENN.com]