Prince William and Duchess Catherine (Kate Middleton) came together to open the new Oak Centre for Children and Young People at The Royal Marsden Hospital.
The new facility is located in Sutton, Surrey, England.
Upon their arrival, the royally cute twosome was greeted by many spectators before they met with staff, key donors and fundraisers. "There was excitement amongst the children before the royal arrival,"
a source says
.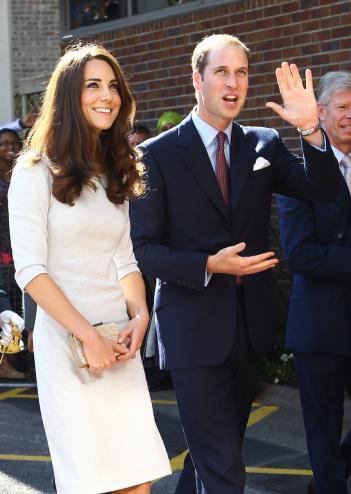 The royal pair actually arrived separately to the dedication.
Because William, 29, was "on-call Wednesday night at RAF Valley and had two call outs," he didn't get a chance to sleep before the Oak Centre opening.
"He only finished at 10 a.m. Thursday and quickly got changed before he was flown over straight from the base to Surrey," where he met Kate, also 29.
Kate, who arrived with palace staff having stayed in London, "gently patted him on the back" when she heard about his sleepless night. How sweet.
For an alleged princess in turmoil, she sure looks happy here!
[Photo: WENN.com]