In his opening statement in the the involuntary manslaughter trial of Dr. Conrad Murray, attorney Ed Chernoff told the jury Michael Jackson killed himself.
Earlier, prosecutor David Walgren delivered the state's opening argument, using a stark visual of what appears to be Jackson's lifeless body on a gurney.
Below are summaries of
the opening arguments
laid out by both sides: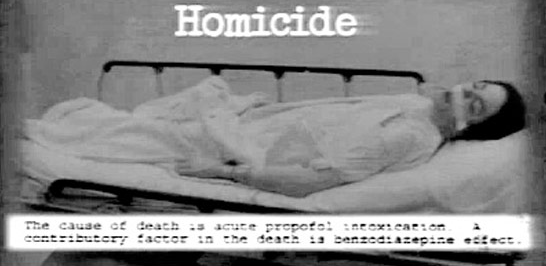 L.A. County D.A.'s office prosecutors argued this morning that ...
Michael Jackson fully trusted Dr. Conrad Murray with his life
The cause of death was an overdose of Propofol, administered by Murray
Murray repeatedly acted with both gross negligence and incompetence
Murray bought very large quantities of Propofol on a regular basis
Murray knew Michael's state and what he was doing to the singer