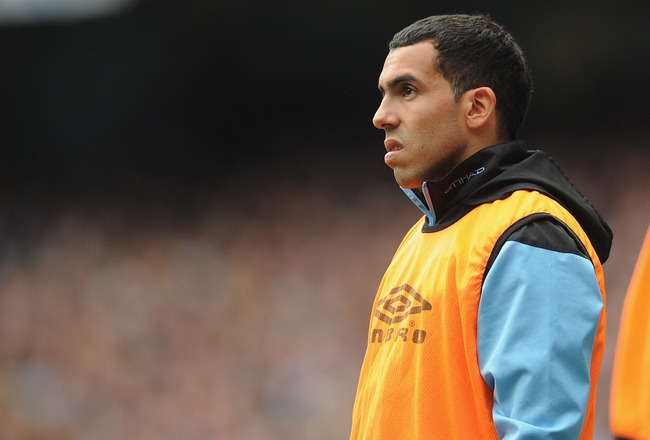 Manchester City endured a 2-0 defeat to Bayern Munich in the UEFA Champions League Group A, signifying the continuation of the Sky Blues' winless record in Europe's most prestigious competition.
Despite their mass funds and high caliber squad, containing the likes of Samir Nasri, Edin Dzeko, Sergio Augero and Yaya Toure, Roberto Mancini's men were unable to withstand the might of the German Bundesliga champions.
It worsened for City with key striker and former captain Carlos Tevez refusing to enter the field as a substitute. The Argentine forward was allegedly unhappy with the fact he was registered on the bench and not brought into the match earlier.
Manager Roberto Mancini has responded angrily claiming the 27-year-old is finished in the Eastlands.
According to BBC Sport:
"If we want to improve as a team Carlos can't play with us. With me, he is finished...Can you imagine a Bayern Munich, Milan or Man United player doing this?"
The incident arises following a Summer where Tevez looked destined to leave Etihad Stadium.
Inter Milan and Brazilian giants Sao Paulo were both close to securing Tevez after the Argentina international declared his intentions to depart due to family issues. This followed a hugely successful season in which Tevez was the English Premier League Golden Boot winner with Dimitar Berbatov, scoring 23 goals in 39 appearances during the 2010-2011 season.
However, it appears the 27-year-old will have to take his phenomenal ability elsewhere and it should not be hard to find another club, despite his attitude issues. Tevez's services will not come cheaply, but surely some team will desire Carlos Tevez.
The most likely destinations for the Manchester City striker.
Corinthians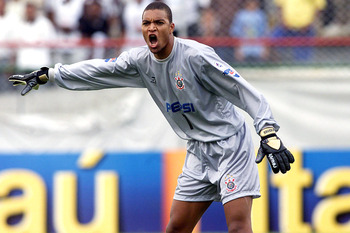 The Brazilian giants moulded Tevez into the star he is today as the 27-year-old developed rapidly with the Great Team. The former United ace amassed 47 appearances and 31 goals for Corinthians before joining West Ham United.
Due to family issues, the Brazilian giants were close to signing Tevez but were unable to come to an agreement on the whirlwind fee.
However, Tevez may desire a move back to Brazil due to recent circumstances and Corinthians would be in the best position to sign the striker.
Arsenal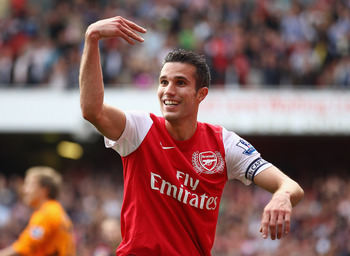 Clive Mason/Getty Images
The Gunners were linked with the Argentine during the Summer as potentially part of Samir Nasri's £25 million deal but nothing solidified. Arsene Wenger endured a tough Summer, watching captain Cesc Fabregas depart to Barcelona for £35 million and Nasri to City for £25 million.
However, it ensured the Frenchman was left with large funds at his disposal, which still have not been fully exhausted despite a large influx of deadline day transfers.
What is an interesting prospect is that captain Robin van Persie is currently in contract disputes with Arsenal and Wenger fears he may have to offload the Dutchman should van Persie not extend his contract next Summer.
Manchester City have already declared interest in the 28-year-old and Wenger may demand a high cash fee plus the presence of Carlos Tevez.
Manchester United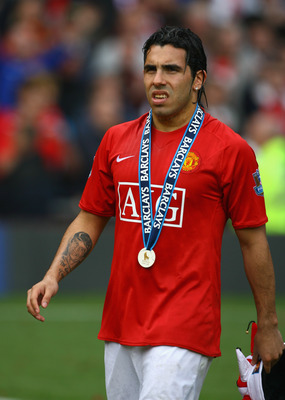 The club where Carlos Tevez blossomed. 99 appearances and 34 goals for the Argentine during a highly successful period in which Tevez secured the UEFA Champions League, FIFA Club World Cup, the Premier League twice and the Football League Cup.
Although the former West Ham United striker left in rather precarious circumstances, Sir Alex Ferguson is well aware of the Argentine's ability.
Furthermore, the funds are present for United to secure Tevez, but Manchester City will not like the idea of selling such an asset to their biggest rivals.
Malaga CF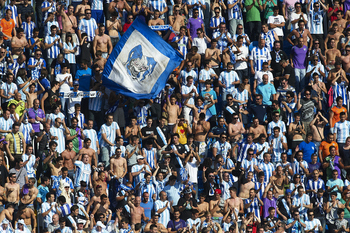 Since the arrival of Sheikh Al Thani, the Qatari businessman and billionaire, Malaga CF have been able to attract big name players due to their ability to provide mass salaries and fees.
The likes of Ruud van Nistelrooy, Martin Demichelis, Santi Cazorla and Jeremy Toulalan have all joined the "Anchovies" for huge wages as Malaga aim to become one of the biggest sides in Europe.
The money is there but whether the Spanish outfit have the caliber to seduce Carlos Tevez remains to be seen.
Juventus
Maurizio Lagana/Getty Images
Italy is an appealing destination for Tevez and his family and the Zebras are certainly a strong option for the 27-year-old's signature.
A force in Italian football, boasting a rich history and high octane players and resources, Juventus can command the fee necessary to acquire Tevez and meet his wage demand.
City are tremendously interested in highly rated Milos Krasic and a deal involving the Serbian joining Etihad Stadium could dramatically increase with Tevez's uncertain future.
AC Milan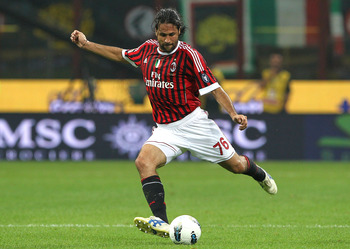 The Italian champions have boasted a yo-yo-like interest in Tevez, ever since his career blossomed in the Premier League. There is no denying the Devil would jump at the prospect of acquiring the Argentine, and it is hard to question the Italian giants' ability to meet Tevez's wage and fee demand.
Furthermore, the ever-hungry City have shown interest in Alexandre Pato and Zlatan Imbrahimovic and exchange deals could easily arise between the two clubs.
Liverpool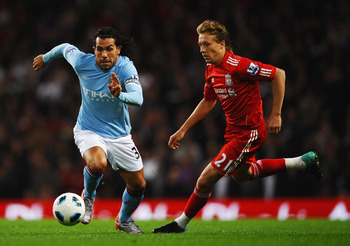 The Reds have also shown fading interest in Carlos Tevez, who has always possessed an eagerness to join Liverpool.
In 2009, when Tevez was enduring a contract dispute with Manchester United, Liverpool was said to be the striker's destination of choice.
Liverpool manager Kenny Daglish has spent over £50 million on services during the Summer and the Reds chairman Tom Werner desires to keep spending money. If results do not dramatically increase, there is no denying Liverpool will be interested in Carlos Tevez.
Chelsea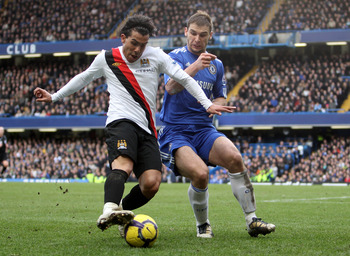 The Premier League giants have ever-lasting funds from Russian billionaire Roman Abramovich and with aging strikers Didier Drogba and Nicholas Anelka enjoying their final days with Chelsea, the funds and space could arise for the Blues to secure Tevez.
The Sky Blues would not be eager to sell such a star to a Premier League side, but Chelsea may provide the best fee and wage offer for Tevez. Chelsea were eager to bid in excess of £40 million during the Summer and with circumstances as they are for Tevez, the Blues may return with the original offer.
Real Madrid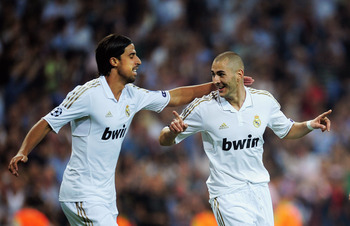 The Spanish giants have also had a long-held interest in Carlos Tevez and intensified their desire to secure the Argentine over the Summer.
Madrid manager Jose Mourinho has the funds and attraction to tempt Tevez alongside City.
Furthermore, the Spanish La Liga is a destination of content for the 27-year-old and ensures City do not offload their former captain to a rival Premier League side.
FC Anzhi Makhachkala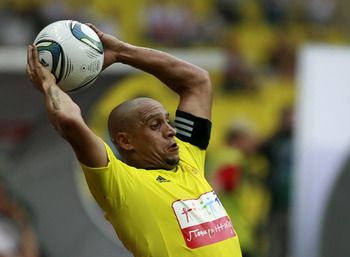 Epsilon/Getty Images
The Russian outfit have emerged as one of the most talked about clubs in Europe following billionaire Suleyman Kerimov indulging in a record investment for the club.
Their huge funds enabled them to capture former Barcelona and Real Madrid striker Samuel Eto'o and make him the highest paid footballer, earning £10 million a season.
Anzhi have also acquired the likes of Yuri Zhirkov and Roberto Carlos as they attempt to become one of the best teams in Europe. There were reports in the Summer that Anzhi made a £99 million bid for FC Porto star Hulk and with Tevez in an uncertain position, Kerimov may strike and lodge a ridiculous figure too good to refuse for both Tevez and Manchester City.
Inter Milan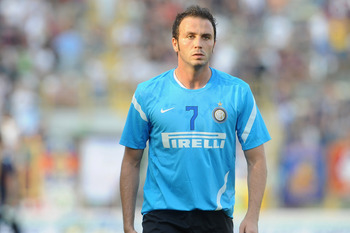 The Italian giants are considered Carlos Tevez's favoured destination and a move to the San Siro looked destined to occur for the Argentine last Summer.
Italy is also rumoured to be one of the destinations of choice for Tevez in relation to family issues, so the Black and Blues will be eagerly awaiting the chance to take advantage of the situation currently engulfing Tevez and City.
With the funds available and Inter Milan posing no English Premier League threat to the Sky Blues, a deal may well emerge.