Late yesterday, news broke that Eric Johnson got Jessica Simpson pregnant.
Is it true? The singer's camp has been completely silent on the story so far.
After months of speculation,
In Touch
broke the story that she is pregnant with her fiance Eric Johnson's baby. Her rep has not confirmed the report, but the lack of denial - usually lightning fast - is certainly telling.
As is a report that a major announcement may already be planned ...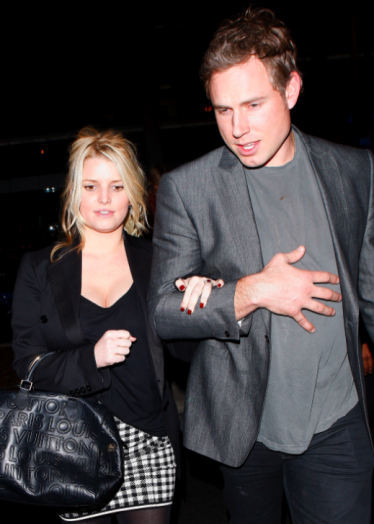 According to reports,
People
is coming out with a special pregnancy announcement within the next few weeks. Could Jessica Simpson be their cover girl?
Again, it's unconfirmed as of now. But that's what we're betting on.
If so, the
In Touch
source who let the cat out of the bag is probably marked for death at
People
right now. The anonymous insider dished on Tuesday:
"The 31-year-old singer recently attended the 32nd birthday party of her fiancé, Eric Johnson, where she sent back her glass of champagne for a birthday toast."
"As it turns out, the pair has something even better to celebrate."
Aww. Congratulations again ... probably.
[Photos: WENN.com]