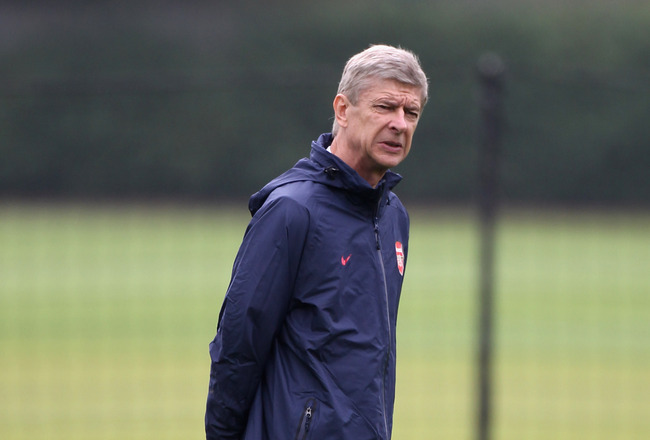 Arsenal manager Arsene Wenger tirelessly pursued Eden Hazard until the transfer window closed this summer.
However, his attempts proved futile. The 20-year old Belgian star wound up staying with French champions Lille.
It goes without saying that Hazard will be Wenger's top target come the January transfer window.
Unfortunately, his pursuit won't be without competition from outside clubs.
According to
Mirror Football
, Real Madrid is also high on Hazard and will make a strong push to land him when the window re-opens:
But Real Madrid director of football Zinedine Zidane has also put Hazard at the top of his hit-list - and is going all out to convince him to move to the Bernabeu next summer.
That is not all. Some have even speculated that it was Zidane himself that helped convince the French giants to spurn Arsenal in the first place:
It is believed Zidane, hero of France's 1998 World Cup Final win, tried to convince the French champions not to entertain any approaches from Arsenal in the summer, because of Real's interest.
This is a problem for Wenger and will be in the future as his pursuit of Hazard continues.
Eventually, as it always goes, a power club is going to pry Hazard away from Lille. Wenger, also a Frenchman, unfortunately does not compare to Zidane.
There are few persons, if any, more popular in a given country than Zinedine Zidane is in France.
The way things are going at the Emirates this season will also put Los Blancos in a stronger position to sign him than the Gunners.
Real Madrid will be able to guarantee Champions League football and the ability to compete in a number of trophy competitions.
The Gunners, who have struggled out of the gate with injuries and overall talent, could be tumbling on a downward slope rather quickly if they don't straighten things out.
Zidane's connections, more than anything else, will be tough for Wenger to operate around.
As good as Wenger is, this summer was a real problem for the 15-year manager and it doesn't look to be getting any better.