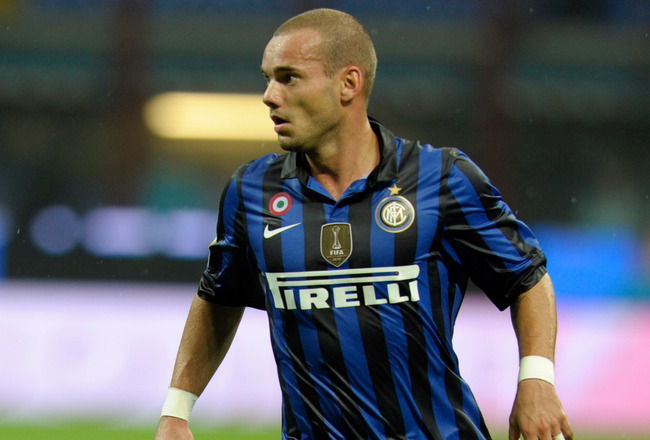 The January transfer window has become a hugely significant part of the football season.
Before its introduction, clubs were free to buy players at any time they liked throughout the campaign, right up until the final few weeks. Title pushes and relegation have been won and lost on the strength of signings made in the final stage of a campaign.
Now however, restricting midseason transfers to the month of January means clubs have to invest earlier and more studiously in players they hope can either consolidate their good first-half of the season or completely turn their fortunes around.
We have seen panic buys and shock moves as clubs throw money at their problems at the start of the calendar year, and this January is unlikely to be any different.
Gary Cahill (Bolton Wanderers to Arsenal, Tottenham Hotspur or Liverpool)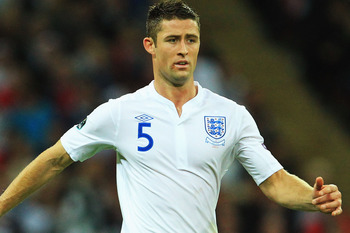 The England centre-back's reputation was greatly enhanced over the summer just by virtue of how much he featured in transfer gossip. The hype was justified, as he enjoyed a solid season at Bolton and cemented his place in the England squad.
However, after having his head turned by long-held interest from Arsenal and a late bid from Tottenham, Gary Cahill's form has unquestionably dipped this season, to the point where Trotters' boss Owen Coyle left him out of the squad that visited Arsenal last weekend.
With Cahill now in the final year of his contract, Bolton may be made to regret not cashing in on the flurry of interest around him in the summer. The 25-year-old is free to open talks with other clubs this coming January over a free transfer in the summer, in which case his heart may be on the job even less than it is at the moment.
The wisest thing for Bolton to do may be to try and offload him in the winter window in order to salvage some kind of fee, just as Everton did with Steven Pienaar's £3 million move to Tottenham midway through last season. If that is the case, then the price will be a lot more to the liking of of Arsenal, Spurs and possibly Liverpool, who have kept tabs on Cahill but never made a definite move last summer.
Fernando Torres (Chelsea to Atletico Madrid, Malaga or AC Milan on Loan)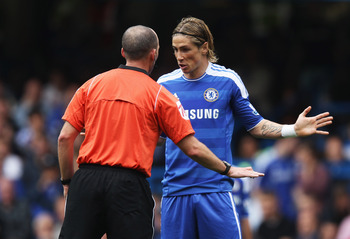 The stories emanating from both England and Spain that Chelsea were considering loaning out their club-record signing in January emerged around two weeks ago, admittedly before he rediscovered his scoring touch against Manchester United and Swansea City in his last two games.
However, Fernando Torres' lamentable open-goal miss at Old Trafford shows that he is not out of the woods yet and his frankly idiotic two-footed tackle on Mark Gower means he will miss Chelsea's next three Premier League games through suspension.
That ban is badly-timed, coming as it does right after Torres scored in back-to-back games, just as Didier Drogba returns to fitness and in the build-up to an international break when his place in the Spain team is increasingly under threat.
Under such circumstances, if Torres's recent goals prove to be a blip on an otherwise downward trajectory rather than the signal of a major upturn in form, then talk of a January loan move in order to get him firing again will inevitably resurface. There is no question of Chelsea sending him out to a Premier League rival, so a return to Spain might be best for all concerned. In which case, a short-term return to the bosom of boyhood club Atletico Madrid.
If, however, the Rojiblancos think they have enough in their locker with Radamel Falcao and Adrian in the squad then perhaps super-rich Malaga would relish the chance to add another star name to their roster, albeit on a temporary basis.
Serie A giants Milan are also thought to be monitoring the situation, but as they are a) in Italy and b) likely to still be in the Champions League come January, that seems an unlikely move.
Luka Modric (Tottenham Hotspur to Chelsea)
Luka Modric's proposed move across London from White Hart Lane to Stamford Bridge was one of the lengthiest transfer stories of the summer.
Despite the Croatian playmaker agitating for a move and Chelsea reportedly offering in excess of £30 million, Tottenham chairman Daniel Levy remained resolute in his stance that he would not sell the player.
Chelsea compensated somewhat with the signing of Spain midfielder Juan Mata from Valencia, a different kind of player to Modric but who has already settled well into Andre Villas-Boas's team. Mata is more of a wide forward than a central playmaker, however, and with the ageing Frank Lampard struggling to get a game at the moment and not looking at his best when he does, there is still a vacancy for a creator in the centre of midfield that needs to be filled for the Blues.
Chelsea showed last January that they still have the spending power to make blockbusting signings if the situation still calls for it–witness the combined £75 million spent on Fernando Torres and David Luiz.
If the Blues find themselves lagging behind in the title race after Christmas, don't rule out Roman Abramovich testing Levy's resolve once more with an even bigger bid.
Wesley Sneijder (Inter Milan to Manchester United)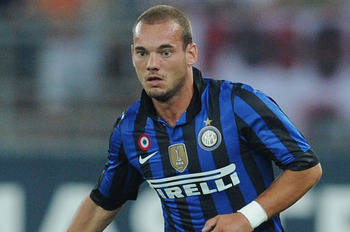 Another summer saga which ended with the player staying where he was, Wesley Sneijder's potential move to Old Trafford was quickly forgotten as Manchester United got off to a stormy start of the season.
The Netherlands international revealed after the window closed just how close he had come to a move to the Premier League champions, and he did not rule out such a switch happening in the future. United's fearsome beginning to the campaign will have had few lamenting the deal failing to materialise, but in recent games it has become apparent that perhaps they will not have things their own way as much as it first seemed.
Alex Ferguson has not had a settled midfield for a long time, preferring to rotate his cast of quality but not stellar central players. The retirement of Paul Scholes means their most creative player in the centre of the park is probably now Ryan Giggs, as United have switched their main attacking focus to Nani and Ashley Young on the wings.
If Claudio Ranieri is not able to turn around Inter's fortunes following the disastrous start they have endured under Gian Piero Gasperini, then Sneijder could try and push through a move in January that would greatly enhance United's title credentials against rivals Manchester City and Chelsea.
Carlos Tevez (Manchester City to Malaga, Anzhi Makhachkala, Corinthians or Al Wa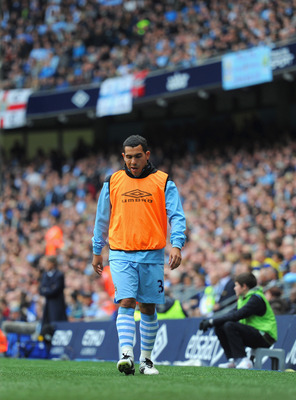 OK, so this one is perhaps not so much of a shock, but the circumstances surrounding Carlos Tevez's almost inevitable exit from City are certainly shocking.
After twice announcing his intentions to leave Eastlands in the past year and twice seeing his attempted departures fall through, the Argentina striker took his tactics to a new level this week when he refused to come off the bench for City's Champions League game away to Bayern Munich.
In a truly marquee match that was supposed to show the footballing world just how far City have come under the huge financial backing of Sheikh Mansour bin Zayed al Nahyan, the club instead saw its dirty laundry aired in public in front of millions.
City manager Roberto Mancini has already declared that he is "finished" with Tevez, and that last season's top scorer has no future at the club as long as he is in charge. The only problem is, who can afford to buy the troublesome striker?
They came close to selling him to Corinthians in January, only for the Brazilian outfit to be unable to meet the asking price, though they may have better luck in January as the striker's value has surely now nosedived.
Even if City bites the bullet and waive a transfer fee, Tevez's wages of more than £200,000 a week will preclude bids from all but a super-rich few who would be willing to risk the turmoil Tevez could bring to their club in order to get such a superstar on their books.
Nouveau-riche La Liga club Malaga may be able to stretch to signing Tevez and add him to their squad full of big-name misfits.
Tevez may be tempted to follow the lead of Samuel Eto'o and Roberto Carlos by moving to Anzhi Makhachkala in the Russian outpost of Dagestan.
Or he may just be convinced to take the petrodollar on offer at Dubai's Al Wasl, managed by his former international boss Diego Maradona.
Whichever way you look at it, these are all clubs that should not be anywhere near being linked with such a supremely talented striker, but Tevez's own behaviour has made them perhaps his most likely destinations.
Peter Odemwingie (West Bromwich Albion to Arsenal)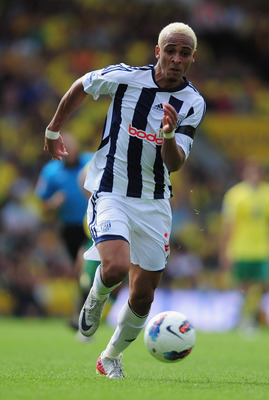 During the heights of the speculation surrounding Arsenal's summer transfer activity, the Gunners were linked with a while host of strikers.
With varying degrees of realism Real Madrid's Karim Benzema, Wolves' Kevin Doyle and West Brom's Peter Odemwingie were all linked with moves to north London.
However, despite Arsene Wenger signing defenders Per Mertesacker and Andre Santos, midfield trio Mikel Arteta, Alex Oxlade-Chamberlain and Yossi Benayoun and forward Gervinho, he did not manage to sign an out-and-out striker to help take the pressure off of Robin van Persie. With Nicklas Bendtner going out on loan to Sunderland, Marouane Chamakh is currently the only back-up to the Gunners' captain.
With summer signing Shame Long getting off to a good start at The Hawthorns, the Nigeria international may be looking back on that enquiry from Arsenal and wondering what might have been. The Baggies' top scorer last season is just the sort of clinical striker the Gunners are missing, and a concerted effort to sign him in January could land then with the extra firepower needed to retain their precarious place in the top four.
Lassana Diarra (Real Madrid to Tottenham Hotspur)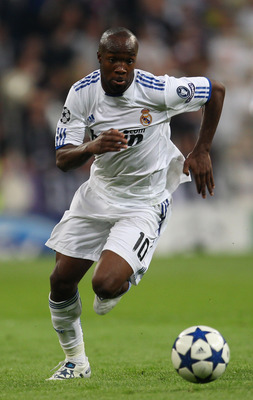 The France midfielder's name seems to crop up in every transfer window, such is the nomadic nature of his career to date.
In just eight years as a professional, Lassana Diarra has gone from French second division side Le Havre to Real Madrid via short spells at Chelsea, Arsenal and Portsmouth. Now in his third season at the Bernabeu, he must be getting a nose bleed.
This summer he was heavily linked with moves to several clubs, and himself insisted that he would not be interested in moving anywhere other than back to England. Just as well, then, that his former Portsmouth manager, Harry Redknapp, was keen on bringing him to Tottenham.
In the end a move did not materialise, as "Lass" elected instead to fight for his place in the Real team, though it may prove a losing battle.
Half an hour into last weekend's home game against newly-promoted Rayo Vallecano, with the visitors winning 1-0 and bossing the game, Diarra was the player sacrificed by Jose Mourinho in order to bring on Mesut Ozil.
Such action betrays the fact that Diarra is still not an indispensable first-teamer at Real, and he may look elsewhere in a bid to improve his international prospects in the months leading up to the European Championships.
Dimitar Berbatov (Manchester United to Paris-Saint Germain)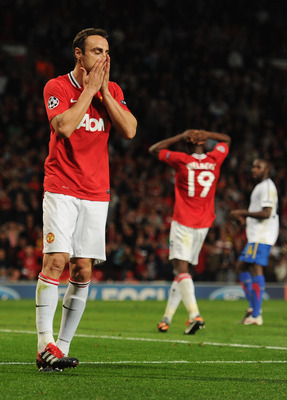 Many were surprised to see Dimitar Berbatov still at Old Trafford at the start of this season after the Bulgarian was left out of Manchester United's matchday squad for the Champions League final. And this after he finished the domestic campaign joint-top of the Premier League's scoring charts.
However, the striker who cost United £30 million just three years ago vowed to stay at Old Trafford for the final year of his contract. The former Tottenham marksman was perhaps not counting on the emergence of Danny Welbeck, though.
The tone was set when Alex Ferguson played the youngster in the Community Shield alongside Wayne Rooney, making it two-consecutive Wembley snubs for Berbatov.
The summer saw interest in Berbatov from the recently taken over PSG, who announced themselves on the transfer market by spending £37 million on midfielder Javier Pastore.
If he continues to be behind Wayne Rooney, Javier Hernandez, Welbeck and even Michael Owen in the United pecking order then Berbatov may be tempted with a move to the French capital in January. Let's be honest: who wouldn't?
Adel Taarabt (Queens Park Rangers to Paris-Saint Germain or Lazio)
Berbatov is not the only mercurial star based in England that PSG had their eye on this summer.
Whatever the truth is behind reports that £13.5 million was offered by Les Parisiens, they were certainly interested in snapping up Moroccan playmaker Adel Taarabt from newly-promoted QPR.
The club could easily have cashed in on their prize asset, with then co-owner Bernie Ecclestone's impatience and contempt for the game becoming increasingly apparent. But manager Neil Warnock managed to hang on to his main man, and the pair returned to the Premier League with their own points to prove.
The step back up to the top flight has not exactly been seamless for the former Tottenham midfielder, though. He has yet to score or directly assist a goal in his six league appearances so far.
Up until now, he has kept his place in the team despite Warnock bringing in more than a dozen new faces over the summer. But if he does drop to the bench then a row with his boss or the equally combustible Joey Barton (now club captain, a role Taarabt was held) would seem inevitable.
If things are not going well for Taarabt personally of QPR as a team, come January he may fight tooth-and-nail to push through a move to PSG or test the recent reported interest from Lazio.
Salomon Kalou (Chelsea to Lille)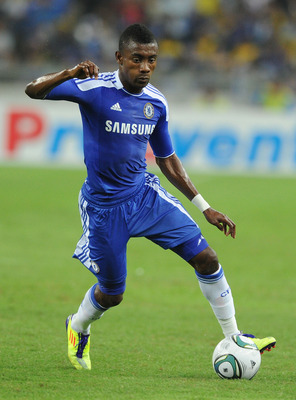 Salomon Kalou has always been a source of frustration for those at Stamford Bridge. The Ivorian has the instinct and sharpness to get on the end of a ball into the box and round off a neat Chelsea move with a goal, but his all-round game and lack of physicality has meant that he is rarely more than a bit-part player for the Blues.
Having turned 26 over the summer, Kalou will have seen the signing of Juan Mata and realised that he is not destined to play every week throughout his peak years at Chelsea.
With his contract running out at the end of the season, he can soon start looking around for prospective new employers. One such club is Lille, who considered a late move for Kalou in the summer before they instead signed his former Chelsea teammate Joe Cole on loan.
However, with Kalou free to speak to clubs such as Lille in January, Andre Villas-Boas may find it preferable to cut his losses on a player he clearly does not see as part of his future plans. His willingness to substitute Kalou just 35 minutes into his first home match in charge shows just how far down the pecking order the forward is.
If Lille is still interested in the New Year, then Kalou could well be on his way.