Justin Bieber covers the latest issue of Billboard Magazine and is asked about his
Christmas duet with Mariah Carey
during the interview.
"That was high," he says of the notes hit. "But I grinded it out and we got it down."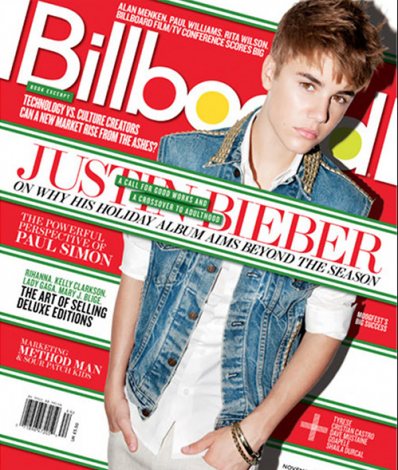 It's Justin's manager, Scooter Braun, who gets the most attention from this article, however. Read how he compare his client's fame to The Beatles:
"All the hype and the kids running down the street screaming, you lose the chance to say that this started because of the music. This album lets the music speak for itself. I don't want to draw comparisons, but there was a band during the British Invasion that had girls screaming at them. I think you know who I'm talking about."
That's high praise. Is Bieber worthy of it? Do you think he'll have a bigger career than The Beatles?