Dudley O'Shaughnessy says he's too busy to date Rihanna.
It appears Matt Kemp does not have that same problem.
The Los Angeles Dodgers center fielder, who dated Rihanna for all of 2010, reunited with the singer for a night out on the town Wednesday in London.
Might there be a romantic reconciliation in the works?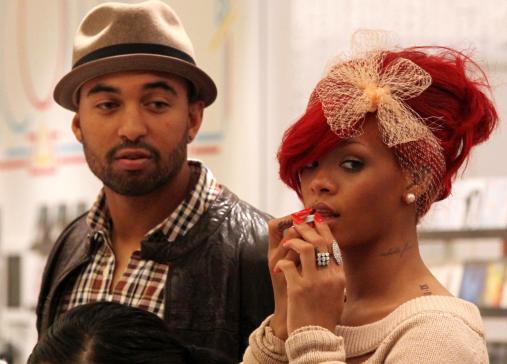 Matt Kemp and Rihanna in Los Angeles last year.
Spotted leaving Stringfellows Nightclub around 2 a.m., the singer - on a break from her
Loud
tour - sported plum lipstick and a curly 'do to
party with her ex
.
It's unclear what the future holds, but they did not part on bad terms.
"She's a good friend of mine," Kemp said after they broke up this winter. "We're good. We've got busy lives and we're concentrating on our careers. Like I said, I wish her all the best of luck and she wishes me all the best of luck."
Unfortunately for Matt, his luck improved after they split. His three-year stats, with 2010 being the season in which he and Rihanna dated, are telling:
2009
: .297 BA, 107 R, 26 HR, 34 SB
2010
: .249 BA, 82 R, 28 HR, 13 SB
2011
: .324 BA, 115 R, 39 HR, 40 SB
[Photo: Fame Pictures]