Kim Kardashian is totally in touch with the common man.
First, the professional celebrity got married in a multi-million dollar ceremony and now she's hanging out in Dubai, where the reality star told
The Wall Street Journal
today that she'd love to open a "hotel in Dubai and design all the different rooms and floors."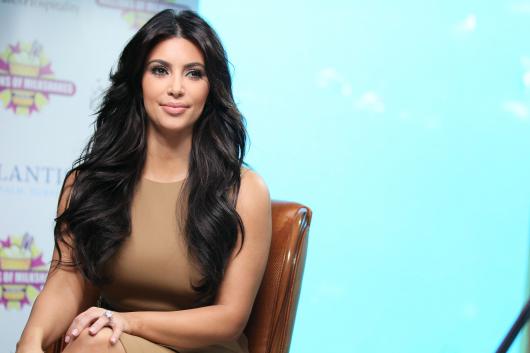 And why does Kim want to expand her empire to the United Arab Emirates? For the same reason she televised her wedding, of course: for her fans.
"I like to pay attention to what my fan base is really asking for, whether it's hair and makeup, clothing brands... everything I think will be successful here," she said.
Amen, Kim. Your fan base is absolutely asking for a hotel in Dubai, a place 99.999999% - those who never sold rights to a sex tape for millions - could never afford.
[Photo: WENN.com]