"I'd like to have some milk. Please, please give me some."
This request from Michael Jackson was eerily rehashed in the involuntary manslaughter trial of Dr. Conrad Murray Friday. Of course, it wasn't really milk he wanted.
That was MJ's name for thee powerful anesthetic Propofol, which he received via IV, and the one substance he believed offered what he desperately craved: sleep.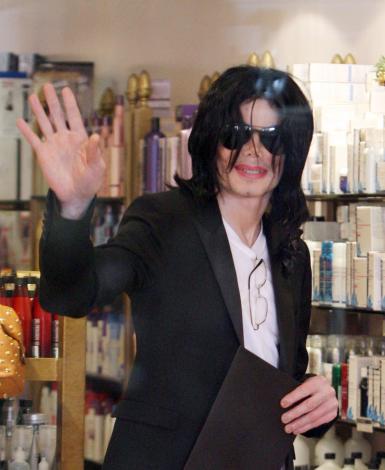 Dr. Conrad Murray relayed to detectives details of Jackson's last hours in a taped police interview played to jurors. The interview took place two days after MJ died.
Murray conceded that he'd been giving Jackson Propofol almost every day, though he claims only a very small dose (25 mg) was given in the pop icon's last days.
As Jackson struggled to sleep, Murray says he urged the pop star to just close his eyes and meditate, but that seemed to work for only a few minutes at a time.
Perhaps because of energy supplements Jackson was taking from another doctor, Propofol "was the only thing that worked for him," Murray says in the recording.
"I constantly cautioned him that it was an artificially induced sleep and he needed to go back to a natural pattern" and "be on your own, with milk and cookies."
Medical professionals have testified that it is unheard of to administer Propofol in somebody's bedroom. It is normally used as an anesthetic during surgery.
Murray told detectives that MJ insisted it was crucial he get enough sleep because he was rehearsing for his "This Is It" concert tour that was only days away.
"He complained, he was going to have to cancel the (rehearsal and possibly the tour),"
Murray says
. "It would not satisfy his fans if he wasn't rested well."
"I'm trying to do it the best I can and I'm trying to get help," Murray says.
Murray says he stepped away very briefly to go to the bathroom on June 25, 2009, and when he came back, the King of Pop had stopped breathing.
He says CPR was unsuccessful, so he called 911.
He says paramedics were unable to revive Jackson, so he had him transferred to UCLA Medical Center, where doctors tried for an hour to revive him.
"I love Mr. Jackson, he was my friend and he opened up to me in different ways and I wanted to help him as much as I can," Murray told the detectives.
"I was trying to wean him off the Propofol."
Defense attorneys have made the controversial assertion that Michael Jackson himself took the fatal dose of drugs that morning when Murray left the room.
Murray's girlfriends, including Sade Anding and Nicole Alvarez, have cast doubt on that theory given their timeline of phone calls made that day, though.