Just two days after suffering a pair of seizures, Rick Ross is alive, healing well and eating chicken wings with friends.
The rapper was spotted yesterday at the grand opening of his Wing Stop restaurant in Memphis, as pal DJ Khaled posted the following photo of the event, along with the message: "My brother ROZAY!!IS GOOD!!!"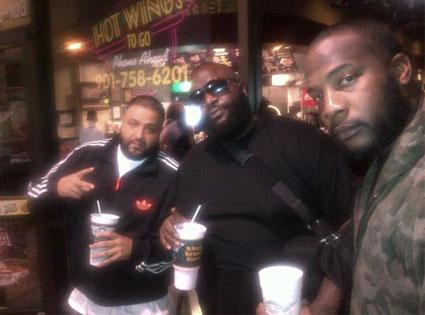 This was the outing that originally prompted Ross to board multiple flights on Friday from Fort Lauderdale, both of which were forced to make emergency landings after the artist passed out.
Ross is next scheduled to perform October 21 at the Tabernacle in Atlanta and sources say he'll take a bus to that concert. Probably a good idea.