The Duchess of Cambridge is officially a royal now.
With less than 24-hours notice, Kate Middleton successfully carried out her first official solo engagement Wednesday by standing in for her father-in-law.
Prince Charles was supposed to attend a charity dinner in London, but had to travel to Riyadh, Saudi Arabia, to pay respects to the late Crown Prince.
So in stepped the princess. Not a bad Plan B!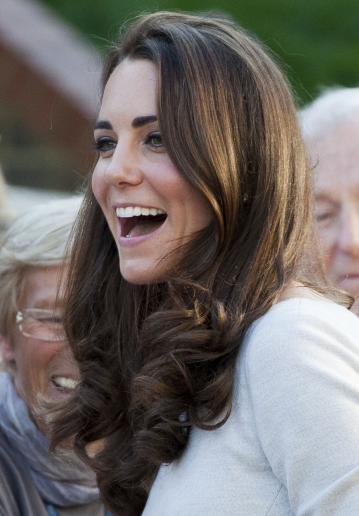 A palace aide told the BBC that Kate's engagement went "very well."
"The Duchess of Cambridge was delighted to be able to step in for her father-in-law, the Prince of Wales, to celebrate the work of In Kind Direct at the dinner."
"She was so pleased that her first solo engagement was for the Prince of Wales, who has shown her so much support over the years," he added.
The always stylish 29-year-old wife of Prince William wore a pale empire-line dress at the reception, which was attended by about 30 guests.
Way to go, Kate!
[Photo: Fame Pictures]