Soulja Boy was arrested Tuesday for marijuana possession, reports say, and the amount of weed (and cash) confiscated from the rapper was not small.
The 21-year-old rapper, whose real name is DeAndre Cortez Way,
got popped
late last night / early this morning by police officers in Temple, Georgia.
Law enforcement sources say Soulja Boy was in a car with four other men when their ride was originally pulled over for a traffic violation.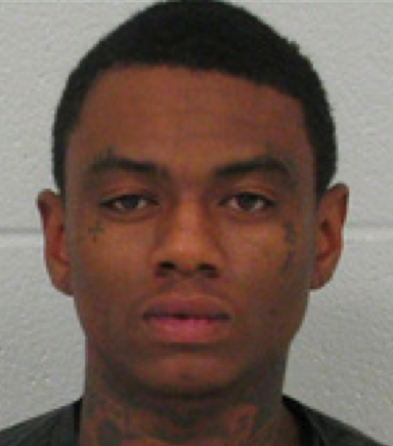 During the stop, officers discovered a "substantial amount" of marijuana and cash inside the vehicle. Soulja and the four other idiots were all arrested.
A source with knowledge of the situation says there was roughly $70,000 in cash and drugs in the car. Sounds pretty standard for this moron.
Soulja, who recently came under fire for his anti-Army rap, is still being held in Carrol County Jail and likely faces a number of criminal charges.
Sources say officers also found guns inside the car, though it's unclear if any of the men had proper licenses to be in possession of the firearms.
An investigation is underway. More details to follow.