Dr. Conrad Murray's defense attorney has told jurors that the personal physician to Michael Jackson gave him a modest 25 milligrams of Propofol on June 25, 2009.
Reports suggest the star had significantly higher levels of the powerful anesthetic in his system, however. Of course, Murray's defense also has an answer for that.
Dr. Murray's lawyers contend that when the cardiologist left the room briefly, Michael Jackson killed himself, unintentionally, by taking a lethal dose himself.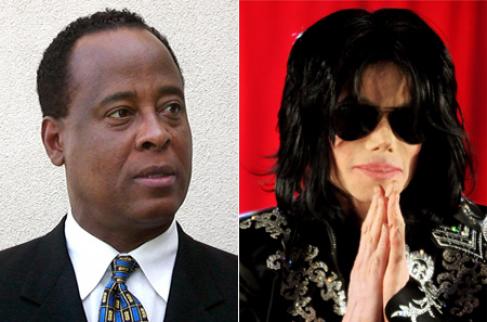 Among the problems with Murray's controversial defense theory:
Michael Jackson's fingerprints were NOT on any Propofol
Murray's girlfriends cast doubt on his timeline of events
As testimony in the involuntary manslaughter trial continues, medical professionals are expected to reveal "toxic and lethal levels of Propofol in his system,"
reports say
.
The levels of Propofol were reportedly extremely high, which if so, plays into the prosecutors' case that Murray negligent in his actions before and after MJ died.
Two paramedics and two doctors that treated Jackson at the Ronald Reagan UCLA Medical Center told jurors Murray never revealed he gave Jackson Propofol.