Paris Jackson, daughter of Michael, screamed out for her father as he died, according to chilling testimony in the Conrad Murray manslaughter trial.
"Paris screamed out, 'Daddy!'" Alberto Alvarez said. "She was crying."
Alvarez, a bodyguard/security guard for the King of Pop, was the voice on the Michael Jackson 911 call played on the 29th, the third day of the trial.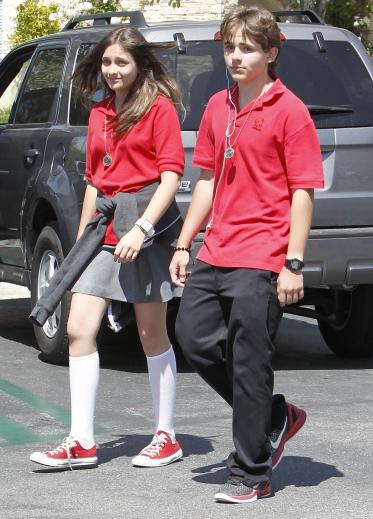 Paris Jackson and brother Prince Michael earlier this summer.
Paris, now 13, endeared herself to millions with her touching tribute to Michael at his memorial service. Having seen what she did, it's all the more moving.
While Dr. Conrad Murray was giving chest compressions on an unresponsive Jackson, he shouted to Alvarez, "Don't let them see their dad like this."
Alvarez says he turned to Prince and Paris, who were crying, and said, "'Kids, don't worry, we'll take care of it. Everything's going to be okay.'"
"Then I asked Dr. Murray what happened. He said, 'He had a bad reaction.'"