Brazilian midfielder Ronaldinho is one of the best players of the last decade and he is arguably the most gifted player in the world in the last decade after Barcelona's Lionel Messi. The midfielder enjoyed considerable success with FC Barcelona but he did not focus enough on football and was subsequently sold to AC Milan in 2008.
However, the midfielder did not have a great spell at Milan and though he did show glimpses of his quality, he was not consistent enough for the club which was frustrating for the Milan fans. He was not able to produce the performances he put in when he was at Barcelona and though he still managed to score and assist goals, he was clearly not at his best.
After spending two and a half seasons with Milan, the Brazilian moved to Flamengo and though some have faded after going back to their home country, Ronaldinho has regained his form and has been superb in many games for the club. His performances along with Brazil's performance in the World Cup has meant that he has been recalled to the Brazil team as well. The Brazilian international still has the ability to make the difference to a side and there are teams who could do with the presence of the influential Brazilian.
This is a list of 10 teams who will probably be ready to sign the midfielder if there is an opportunity to do so.
1. Arsenal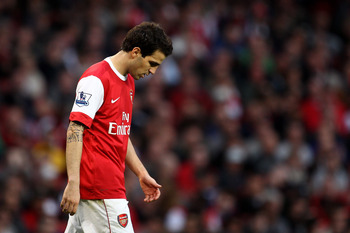 The Gunners have had a difficult start to their season and though they are on the road to recovery, it does seem like they do miss the creativity provided by Cesc Fabregas and Samir Nasri in the previous season. Fabregas in particular was the man who created most of the opportunities when he was on the pitch and though Jack Wilshere and Aaron Ramsey are quality talents, Wilshere has been ruled out due to a long term injury while Ramsey is still on his way to realizing his immense potential.
Arsene Wenger did look for experienced players in the summer which is why he did sign players like Mikel Arteta, who is 29 years old. His loan signing of Yossi Benayoun was even more surprising considering that he rarely signs experienced players on loan and also, the midfielder is currently 30 years old. Arsenal lack creativity in the middle of the pitch and a player like Ronaldinho would certainly improve their quality in midfield and will also create opportunities for Robin van Persie, who is one of the few world class players at the club.
It will also be a good opportunity for Ronaldinho to play in English football for the first time but it is highly unlikely that he will move to Arsenal considering the Gunners will most likely not meet his wage demands and also, Wenger will probably wait till this season's end till making a decision on the quality of the current team.



2. Malaga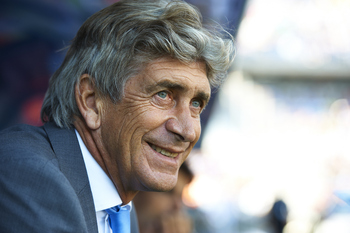 Manuel Pellegrini is a reputed manager who has had success in the past but his stint with Real Madrid was not good and he was subsequently appointed as the manager of Malaga. The club did not have a great time in the previous season but what is important is that they did stay in the La Liga and have managed to attract some quality players in the summer.
Malaga have made numerous important signings like Ruud van Nistelrooy and Jeremy Toulanan and also, Santi Cazorla. They will look to end the Spanish duopoly of Real Madrid and Barcelona in the future but their first step would be to finish in the Champions League places as that could attract more players to join the club.
Ronaldinho will certainly improve the quality of the midfield and also the mercurial Brazilian has immense experience which can help the club win against many sides. Also, the Brazilian has played in the La Liga in the past and has been successful in Spain. Though it is unlikely that Ronaldinho will move to Malaga, it cannot be ruled out.
3. Roma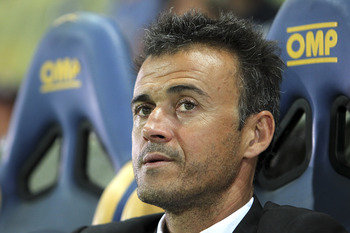 Roma did not have a good time in the previous season where they failed to finish in the Champions League places but they have made some interesting signings as they look to have a strong season. They have appointed former Barcelona player Luis Enrique as their manager and he has brought in some quality players like Bojan Krkic and Erik Lamela who could have an important role to play this season.
However, they have not had a great start to this season and also, Daniel De Rossi's contract situation is a cause for worry for the Roma fans. Ronaldinho will certainly bring in more creativity to the team and also, he will help other youngsters like Bojan and Lamela grow into the team. He has also played in the Serie A in the past and his experience will be helpful to the club as they look to finish at least in Champions League places this season.
4. Paris St. Germain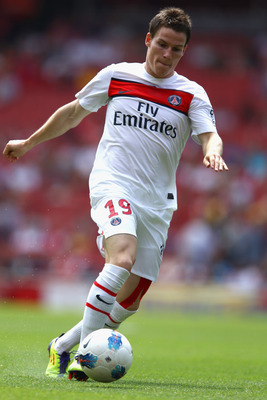 The signing of Ronaldinho by Barcelona from Paris St. Germain can be regarded as one of the best signings of the last decade as the influential Brazilian went on to have some very successful seasons at the Nou Camp. The French club have had their ups and downs in the recent past but they have been taken over by rich owners whose aim is to make the club as one of Europe's biggest clubs.
They have signed some very important players like Kevin Gameiro from Lorient and Javier Pastore from Palermo and have shown their ambition in the transfer window. Ronaldinho would bring in more creativity to the team and also, bring in a winning mentality having won several titles in the past. Also, having played for PSG in the past, he would attract plenty of support as well and also help in building the club as a global brand.
5. Valencia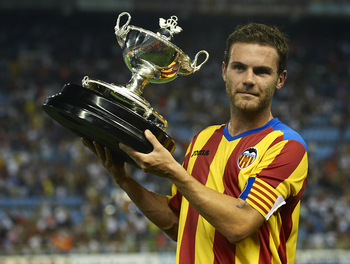 Valencia are one of Spain's largest clubs but they have been hit by their financial crisis which has meant that they have had to sell some of their best players in the past. David Silva and David Villa were sold in the previous summer while they also lost Juan Mata to Chelsea this summer which has meant that their quality has depleted compared to the previous season.
They have made some interesting acquisitions like the loan signing of Sergio Canales from Real Madrid but signing a player of the quality of Ronaldinho would certainly improve the quality of the team. Ronaldinho could help them compete with the likes of Barcelona and Real Madrid and could also make the league more competitive. However, his wages coupled with Valencia's financial problems mean that the probability of the club signing Ronaldinho is very less though stranger deals have happened in the past.
6. Wolfsburg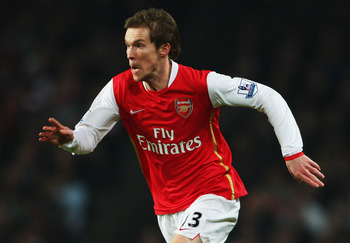 Wolfsburg did win the title in the recent past but did not have a good season in the previous season. They are enduring a period of transition and they have signed a number of players this season. Their manager Felix Magath has a difficult task on his hands and has brought in some players this summer. With the departure of Diego, who was unimpressive, Wolfsburg did look for midfielders who could provide creativity to their squad.
Magath also signed former Arsenal midfielder Alex Hleb on a loan deal from Barcelona and considering that the midfielder has struggled for form and fitness in the past few seasons, it can be said that it is a gamble. Signing a player like Ronaldinho would certainly be a better option for the club considering that the Brazilian has the quality to make a difference to the side and will also probably enjoy the style of play in the Bundesliga.
7. Blackburn Rovers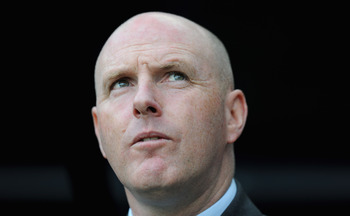 Blackburn Rovers have had a disappointing start to their season barring their entertaining victory over Arsenal and their manager Steve Kean has come under criticism for their performances. The club have sold some of their better players and though they have targeted quality players for the club, they have not been able to persuade big players to join the club.
The club under their new Indian owners do want to make Blackburn a global club but it could be hard for them if the club continues its poor form. Ronaldinho is certainly one player who will help popularize the club worldwide and also he will help them bring more creativity and score and assist goals. Blackburn will be able to meet the Brazilian's wage demands but it will be difficult to convince the midfielder of their ambitions after their uninspiring performances in the last year.
8. Lille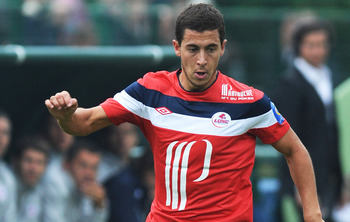 Lille won the French title last season and have many quality players in their side. Though there are many strong teams in the league such as PSG and Olympique Marseille, Lille will believe that they do have the quality to challenge for the title. However, they have lost some very important players like Gervinho and Yohan Cabaye from the previous season which means they might not be as strong this season.
The French champions, who will also have the tough task of playing in the Champions League as well, did bring in some quality players but they also needed to bring in Liverpool midfielder Joe Cole on loan this season. Though Joe Cole was excellent at his peak, he has not been in good form for over two years now and signing a player like Ronaldinho would have been more beneficial to them as he has the ability to be excellent for the club.
Also, signing an experienced quality player like Ronaldinho could help the club hold on to some of their talented players like Eden Hazard for a longer time. The Brazilian has great experience in the Champions league and can help them instill a winning
9. Villareal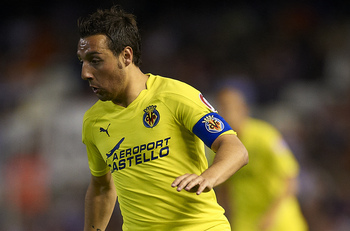 Villareal have not had a good start to their season and they will have to balance the Champions League as well as the domestic league which will be difficult. The club are also not in the best financial position and had to sell one of their best players Santi Cazorla to cash-rich Malaga in the summer. There was also uncertainty regarding the future of Giuseppe Rossi but the Italian international did stay at the club for this season.
Signing a player of the calibre of Ronaldinho would certainly benefit Villareal as the club do have a number of quality players like Nilmar and Rossi. The Brazilian would not only create and score goals for the club but will also probably help them accomplish a better position in the league table. However, it is very unlikely that Ronaldinho will join Villlareal considering that his wage demands are quite high and at this stage of his career, it would be a risk for the club to lure him from Brazil.
10. Aston Villa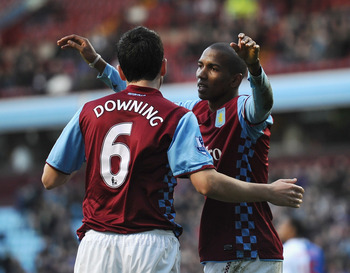 Aston Villa have had a decent start to their season and though they have not scored many goals under Alex Mcleish, they have earned points through hardworking performances. The club has many excellent youngsters like Marc Albrighton and Barry Bannan in their ranks but the departures of Stewart Downing and Ashley Young did affect them as they were arguably the two best players for Villa in the last few seasons.
With the addition of Darren Bent in January this year and also Charles N'Zogbia in the summer, Villa do have a capable team. However, a player like Ronaldinho would certainly help them in a huge way as the influential Brazilian will certainly create more opportunities for Bent and the others. Also, he would bring in more revenue and popularity to the club as well help them accomplish a better position in the league.
Also, having a player of the quality of Ronaldinho in the dressing room would certainly help players like Bannan and Albrighton who could learn from the Brazilian international.